Lee

Add Lee as a friend

Lee will be notified and will have to accept this friendship request, to view updates from Lee and their ratings you must follow them.

Remove Lee as a friend



Lists
Recent reviews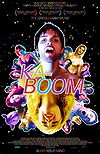 Posted : 11 years, 5 months ago on 2 May 2012 09:02 (A review of
Kaboom
)
This movie is completely mind fucking and seriously doesn't make any sense. Witch whose eyes turn red and can be defeated by water? WHAT? However it's extremely entertaining and one just can't stop watching it. When you get to the end you won't even be surprised anymore, because you will seriously be expecting anything and everything.

0 comments,
Reply to this entry
Posted : 11 years, 9 months ago on 3 January 2012 10:44 (A review of
Father Frost (aka Jack Frost)
)
The quality of this movie varies greatly with the language. I know that people in Russia don't like it as much as for example in the Czech Republic, where it is one of the most favorite fairy-tales. The setting in winter Russia is spectacular and absolutely wonderful, the story is real nice, and if you get lucky with the language, it is really funny too... I have the whole movie memorized and have to see it at least twice a year, it's just gorgeous.

0 comments,
Reply to this entry
Movies
TV
Books